Use your gap year abroad to discover yourself and fulfill your potential. And with Projects Abroad, you won't just be transforming yourself. You'll become a part of something bigger and help create positive change in the world.
On our gap year volunteer programmes abroad, you'll work on long-term, sustainable solutions to specific problems. Your efforts aren't just a quick fix. We're working directly with local community members and organisations, so you your work meets real needs, wherever you are. If you're doing an internship during your gap year, you'll focus on gaining work experience and growing professionally.
At Projects Abroad, our gap year opportunities abroad are a good fit whether you're looking to take some time off between school and university, or right after you've graduated. In fact, you can do a gap year at any time with us! It's a great way to get real-world experience and get a first-hand perspective into global challenges facing people today. You'll also become more independent.
1-3 of 140 Projects
Featured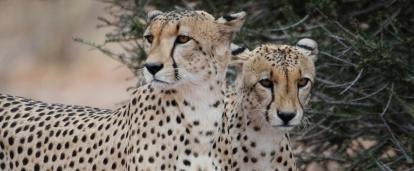 Africa's Big 5 and Wilderness Conservation in Botswana
See this project
Price:

$4,295 NZD for 1 week

Extra Weeks:

$710 NZD

Start Date:

July and August

Minimum Stay:

1 week

Age:

16 or over
Featured
Giraffe & Lion Conservation in Kenya
See this project
Price:

$3,970 NZD for 1 week

Extra Weeks:

$660 NZD

Start Date:

Anytime

Minimum Stay:

1 week

Age:

16 or over
Animal Rehab in the Amazon Rainforest – Peru
See this project
Price:

$3,370 NZD for 1 week

Extra Weeks:

$585 NZD

Start Date:

Anytime

Minimum Stay:

1 week

Age:

16 or over
Load More
Can't find what you're looking for?
We'd be happy to talk about creating a custom gap year for you. Most of our staff have had gap years abroad themselves, so they're well placed to answer your questions, big or small.
09 801 2518
or email:
Get in Touch
to start planning your project
Gap Year Ideas: What can I do?
When it comes to your gap year, we want to help you find a project that will help you accomplish what you want to do for your year off.
Our Flexi Trips are ideal for customised gap years that offer you plenty of independence, while still having the support of our staff when you need it. You can also combine different Flexi Trips in multiple countries with our combination option.
If you're keen to work with a group of people to achieve a specific goal together, we recommend our Team Trips. These take place on fixed dates throughout the year for short periods of time. You can also fit them around a Flexi Trip if you want to be abroad for longer.
We also offer a Global Gap option if you're interested in a longer-term, fully planned gap year experience. You'll visit three continents and five different countries in 27-weeks. With a group of passionate volunteers by your side, you'll support local communities and gain practical work experience. It's a programme designed for school graduates who want to take a year off for personal growth and experience before university.
There are also shorter Gap Semester trips lasting 6-10 weeks. These take you to multiple countries and projects within a particular region of the world.
Your gap year is a time for you to realise your potential and to challenge yourself. Plan your gap year with Projects Abroad and discover what you're capable of.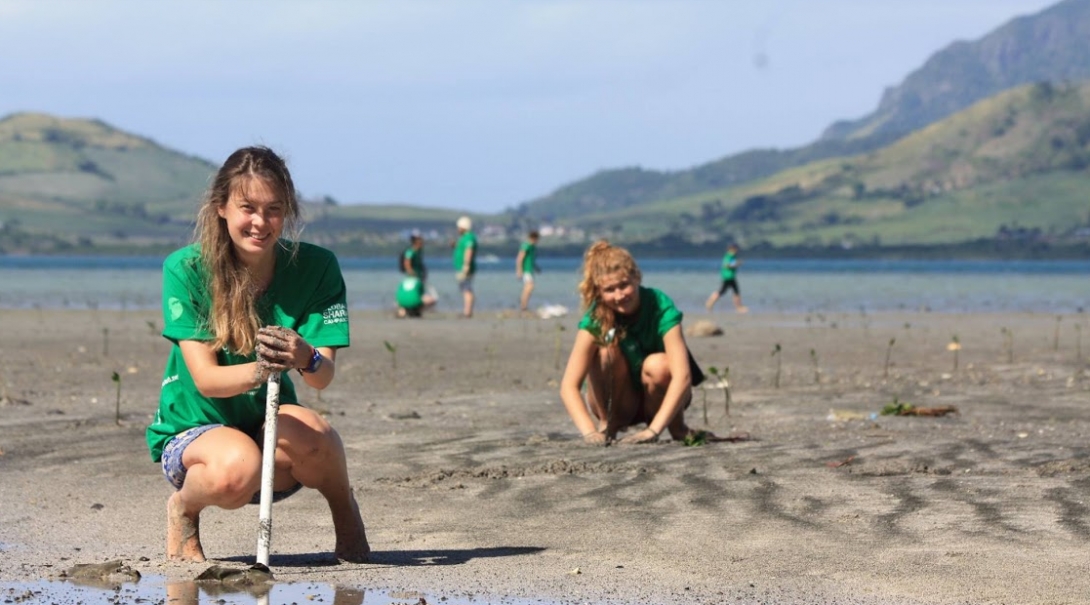 Gap Year Planning
At Projects Abroad, we offer a hassle-free experience, and your safety is our primary concern. We won't send you to a country that's politically unstable or considered unsafe. In addition, we have dedicated, in-country staff around the world who are there to support you 24/7.
Planning your gap year doesn't need to be stressful. We're here to help you take care of all the details and ensure you have the adventure of a lifetime overseas. Many of our staff members have done gap years abroad themselves, and they'll be able to help you plan a trip that matches your interests and goals.
When you arrive in a country on one of our gap year abroad programmes, we'll have staff there to meet you at the airport. We'll also make sure you get to the airport safely when you fly home or to your next destination. On your first day, you'll receive a full briefing. We'll teach you everything you need to know about where you're living and the work you'll do.
As an added measure of safety, all of our placements are fully researched, safety audited, and risk assessed in accordance with the British Standard BS8848 for the Adventure Travel Sector.
What are the benefits of gap year travel?
A gap year abroad doesn't just have to be about adventure and travel. You can use the time to realise your own potential and grow personally and professionally. You're perfectly placed to learn from the world, and from the people you meet.
It's also a different and exciting way to enhance your CV and gain relevant work experience. You can use the work you do to develop skills like communication and planning, which can be applied to any career. Talk about your gap year internship abroad in interviews and on applications to help yourself stand out from the crowd.
And if you choose to volunteer, you'll actively be making a difference in the world. Our gap year volunteering abroad programmes are built around ongoing, sustainable efforts. They run all year round, no matter how many volunteers we have. This means you can join at any time (even if only for a short time) and you'll be a part of creating positive change.